Our Books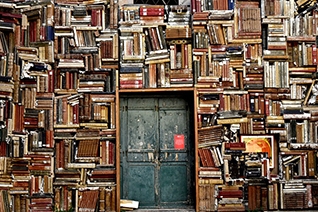 Fantastic Books Publishing isn't just an optimistic name, we genuinely believe that we have chosen the most Fantastic Books from our incoming submissions.
Have a browse of our collection and we hope you'll agree.
Our dream is that one day old, yellowing (or fizzling in the case of ebooks) copies of our books will be passed from one generation to another for many years to come.

Welcome to the Fantastic Books collection.
Written by Drew Wagar under official license from the creators of, and...

It is Christmas 1914. As Europe descends further into the Great War, C...

The 666 horror anthology comprises stories of exactly 666 words and in...
Simon Fisher-Becker is a stalwart of stage and screen and recently fou...

A really weird thing happens to 11 year old Megan Crewe when she bumps...

Alan Wakeman's delicate new English translation of this wonderful chil...
The seed for Walt Pilcher's pythonesque On Shallowed Ground migh...

BJ Edwards' poetry collection, Tesserae, is a delight to the senses, d...

Vanquished by Alex Janaway is a classic fantasy that charts the histor...