Fantasy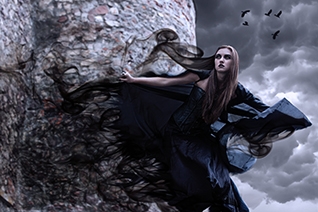 When a misjudged omen undermines a tyrant's rule, how will he en...

Deserted by his partner, Doug Carmichael grows increasingly paranoid a...

The Defiant Spark by Annie Percik, a fantasy novel, set in a contempor...
The Five Feathers by Janet Blackwell is a fantasy adventure for young ...

Storm Girl, an eco-thriller from Linda Nicklin, is set in a dystopian ...

Fourth book in the Sci-Fi Shadeward series, Expiation by Drew Wagar, f...
In Jack Mann's science fiction epic, Gravity's Arrow, 12-y...

Third book in the Sci-Fi Shadeward series, Enervation by Drew Wagar, c...

Created from the best and brightest of our Fire and Ice competition en...