Fantasy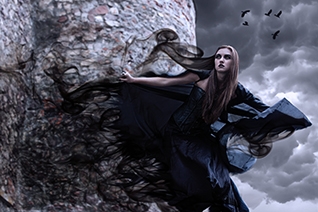 When a misjudged omen undermines a tyrant's rule, how will he en...

The Defiant Spark by Annie Percik, a fantasy novel, set in a contempor...

As Long As We Remember is a fast-moving action adventure set in the wo...
Here comes the fear. Dread Cold – a Fantastic Books hor...

Doomdark, the Witchking, has been defeated by Moonprince Luxor and the...

When something wakes Megan early, she wonders if she's dreaming. In fa...
James Flynn's story of Captain Theo is an adventure on the high seas a...

Deserted by his partner, Doug Carmichael grows increasingly paranoid a...

The Five Feathers by Janet Blackwell is a fantasy adventure for young ...