Fantasy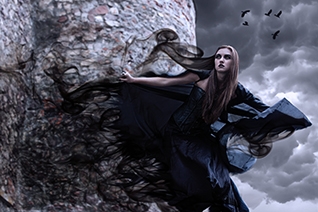 When a misjudged omen undermines a tyrant's rule, how will he en...

Mistake follows mistake, but the despotic leader is determined to carr...

23 railway inspired tales that mine a rich seam of creativity from the...
Wise woman, Ivdulon, finally discovers how the world is in danger, but...

Vanquished by Alex Janaway is a classic fantasy that charts the histor...

Kate Russell's magnificent young adult adventure, The Bookkeeper...
The seed for Walt Pilcher's pythonesque On Shallowed Ground migh...

It is Christmas 1914. As Europe descends further into the Great War, C...

A world of eternal day and everlasting night, burning deserts and froz...