Our Books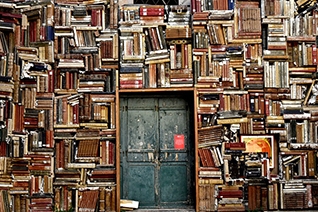 Fantastic Books Publishing isn't just an optimistic name, we genuinely believe that we have chosen the most Fantastic Books from our incoming submissions.
Have a browse of our collection and we hope you'll agree.
Our dream is that one day old, yellowing (or fizzling in the case of ebooks) copies of our books will be passed from one generation to another for many years to come.

Welcome to the Fantastic Books collection.
The seed for Walt Pilcher's pythonesque On Shallowed Ground migh...

Written by Kate Russell under official license from the creators of, a...

Second book in the Sci-Fi Shadeward series, Exoneration by Drew Wagar,...
Synthesis is a gripping science fiction anthology featuring establishe...

In his science-fiction novel, Blood Red Dust, Stuart Aken sets the deb...

It is Christmas 1914. As Europe descends further into the Great War, C...
Alan Wakeman's delicate new English translation of this wonderful chil...

Mark Henderson's novel, The Engklimastat ("that which prevents or stop...

Makeover by Barbara Lorna Hudson is a sharply observed and hard-hittin...