Our Books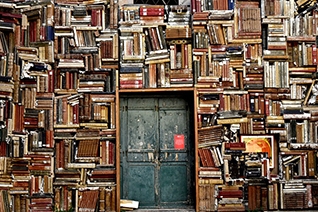 Fantastic Books Publishing isn't just an optimistic name, we genuinely believe that we have chosen the most Fantastic Books from our incoming submissions.
Have a browse of our collection and we hope you'll agree.
Our dream is that one day old, yellowing (or fizzling in the case of ebooks) copies of our books will be passed from one generation to another for many years to come.

Welcome to the Fantastic Books collection.
Vanquished by Alex Janaway is a classic fantasy that charts the histor...

Alex Janaway's second fantasy novel, Resistance, continues his End of ...

Do you want dawn ... ? Drew Wagar's epic fantasy, The Lords o...
Inspired by the dramatic north east coast of England and the true stor...

WINNER of the 2019 CWA Short Story Dagger: The Dummies' Guide to...

Return To Dust is the third in Stuart Aken's Generation Mars ser...
This is a 2GB memory card loaded with the latest, updated version of t...

Written by John Harper under official license from the creators of, an...

Written by Chris Booker, Darren Grey, Tim Gayda, Allen Farr, Lisa Wolf...