Our Books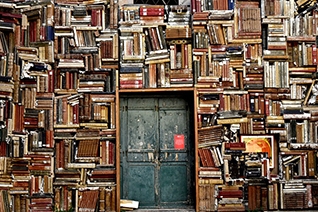 Fantastic Books Publishing isn't just an optimistic name, we genuinely believe that we have chosen the most Fantastic Books from our incoming submissions.
Have a browse of our collection and we hope you'll agree.
Our dream is that one day old, yellowing (or fizzling in the case of ebooks) copies of our books will be passed from one generation to another for many years to come.

Welcome to the Fantastic Books collection.
Third book in the Sci-Fi Shadeward series, Enervation by Drew Wagar, c...

Coming soon ... In The Accidental Spurrt, reluctant undercover invest...

War Over Dust is the second in Stuart Aken's Generation Mars ser...
The Purple Bowtie by Lisabeth Reynolds is a passionate tale of lesbian...

Syrup Trap City is Penny Grubb's 7th crime novel. Set in the Nor...

Simon Fisher-Becker is a stalwart of stage and screen and recently fou...
The 666 horror anthology comprises stories of exactly 666 words and in...

Kate Russell's magnificent young adult adventure, The Bookkeeper...

A collection of 25 stories of fantasy and science fiction from around ...