Our Books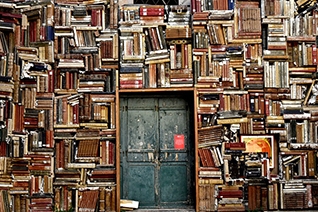 Fantastic Books Publishing isn't just an optimistic name, we genuinely believe that we have chosen the most Fantastic Books from our incoming submissions.
Have a browse of our collection and we hope you'll agree.
Our dream is that one day old, yellowing (or fizzling in the case of ebooks) copies of our books will be passed from one generation to another for many years to come.

Welcome to the Fantastic Books collection.
Syrup Trap City is Penny Grubb's 7th crime novel. Set in the Nor...

Miranda should have no cares in Sue Knight's eco-thriller, Waiti...
The 666 horror anthology comprises stories of exactly 666 words and in...

Kate Russell's magnificent young adult adventure, The Bookkeeper...

A collection of 25 stories of fantasy and science fiction from around ...
A world of eternal day and everlasting night, burning deserts and froz...

As the Prime Renegade plans the disabling of automatic systems that su...

Till They Dropped by Sue Knight is a thriller novelette following Emil...