Crime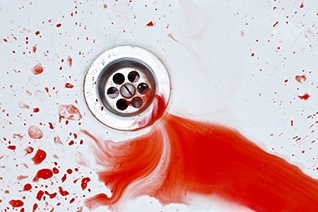 Tiger Blood is book 2 in Penny Grubb's Webber & Ahmed series...

Miranda is a young tutor in an Art college in London. She is dedicated...

Everyone knew Gary Vickers was guilty - the evidence was overwhelm...
A Kind of Justice is gripping crime at its finest from best-selling au...

Syrup Trap City is Penny Grubb's 7th crime novel. Set in the Nor...

Dark, edgy and unbearably tense, this extraordinarily accomplished fir...
Disturbing, atmospheric suspense novel from the author of Only Darknes...

Buried Deep is Crime Dagger winner Penny Grubb's 5th book in her...

Can fledgling PI Annie Raymond cut it on her own when faced with an im...