Our Books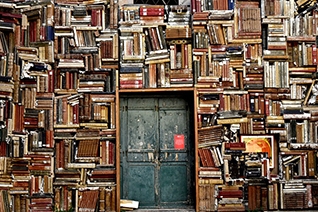 Fantastic Books Publishing isn't just an optimistic name, we genuinely believe that we have chosen the most Fantastic Books from our incoming submissions.
Have a browse of our collection and we hope you'll agree.
Our dream is that one day old, yellowing (or fizzling in the case of ebooks) copies of our books will be passed from one generation to another for many years to come.

Welcome to the Fantastic Books collection.
The Annie Raymond Mysteries (book 1): the first three of Penny Grubb&r...

George Murphy is a performance storyteller who began writing and perfo...

Rory Redman's exploits might drive his contemporaries to rage an...
My name is Kirk Ellis. I am nine years old. This is my story. So begi...

Makeover by Barbara Lorna Hudson is a sharply observed and hard-hittin...

Wrong Place Wrong Time is David Perlmutter's compelling autobiog...
Gabi Grubb and Dan Grubb whip up the gravy in this delectable collecti...

Apparently, the death was accidental but its distorted revelations lea...

FANTASTICON 2019 WILL BE THE MOST DIVERSE, ACTIVITY PACKE...