Humour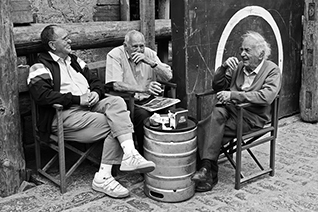 If you've encountered Walt Pilcher before, you'll know to ...

The seed for Walt Pilcher's pythonesque On Shallowed Ground migh...

In the beginning was the Word, and the Word was Aardvark. So begins Ma...
George Murphy is a performance storyteller who began writing and perfo...

Rory Redman's exploits might drive his contemporaries to rage an...

Written by Kate Russell under official license from the creators of, a...
Kate Russell's magnificent young adult adventure, The Bookkeeper...

Simon Fisher-Becker is a stalwart of stage and screen and recently fou...

AUDIO version coming soon. A really weird thing happens to 11 year o...