Our Books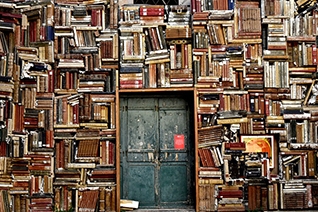 Fantastic Books Publishing isn't just an optimistic name, we genuinely believe that we have chosen the most Fantastic Books from our incoming submissions.
Have a browse of our collection and we hope you'll agree.
Our dream is that one day old, yellowing (or fizzling in the case of ebooks) copies of our books will be passed from one generation to another for many years to come.

Welcome to the Fantastic Books collection.
Syrup Trap City is Penny Grubb's 7th crime novel. Set in the Nor...

Miranda should have no cares in Sue Knight's eco-thriller, Waiti...

23 railway inspired tales that mine a rich seam of creativity from the...
In the beginning was the Word, and the Word was Aardvark. So begins Ma...

Attempting to prevent an explosive political situation turning ugl...

If you've encountered Walt Pilcher before, you'll know to ...
In this gripping account, Mary Brown charts the gritty reality of life...

This is the book our editors recommend.

In Melodie Trudeaux's Sci-Fi short, The 93-E Contradiction, a jo...