Our Books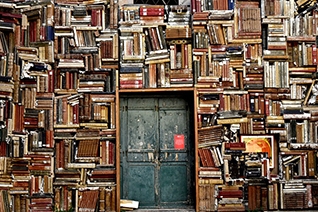 Fantastic Books Publishing isn't just an optimistic name, we genuinely believe that we have chosen the most Fantastic Books from our incoming submissions.
Have a browse of our collection and we hope you'll agree.
Our dream is that one day old, yellowing (or fizzling in the case of ebooks) copies of our books will be passed from one generation to another for many years to come.

Welcome to the Fantastic Books collection.
Written by Chris Booker, Darren Grey, Tim Gayda, Allen Farr, Lisa Wolf...

Written by John Harper under official license from the creators of, an...

FANTASTICON 2019 WILL BE THE MOST DIVERSE, ACTIVITY PACKE...
Simon Fisher-Becker is a stalwart of stage and screen and recently fou...

AUDIO version coming soon. A really weird thing happens to 11 year o...

In the beginning was the Word, and the Word was Aardvark. So begins Ma...
Wrong Place Wrong Time is David Perlmutter's compelling autobiog...

Gabi Grubb and Dan Grubb whip up the gravy in this delectable collecti...

Apparently, the death was accidental but its distorted revelations lea...