Our Books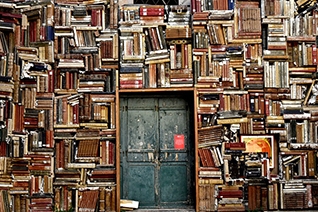 Fantastic Books Publishing isn't just an optimistic name, we genuinely believe that we have chosen the most Fantastic Books from our incoming submissions.
Have a browse of our collection and we hope you'll agree.
Our dream is that one day old, yellowing (or fizzling in the case of ebooks) copies of our books will be passed from one generation to another for many years to come.

Welcome to the Fantastic Books collection.
Wise woman, Ivdulon, finally discovers how the world is in danger, but...

Mistake follows mistake, but the despotic leader is determined to carr...

In Travelling Daze Alan Dearling takes us on a nostalgic ride through ...
Introducing: Fragments of Joy and Sorrow - Memoir of a reluctant ...

A children's short story anthology of 14 Fantastic stories that ...

Private Investigator Annie finds herself tangled in a complex case whi...
Annie faces an impossible decision and embarks on a journey in search ...

Where There's Smoke is the fourth novel in Penny Grubb's Annie Raymond...

Opening Doors by Penny Grubb is a Fantabble audio short. It is expertl...