Humour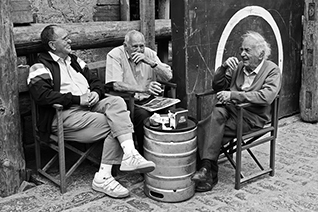 Written by Kate Russell under official license from the creators of, a...

Kate Russell's magnificent young adult adventure, The Bookkeeper...

Simon Fisher-Becker is a stalwart of stage and screen and recently fou...
AUDIO coming soon! A really weird thing happens to 11 year old Megan...

A children's short story anthology of 14 Fantastic stories that ...

Alan Wakeman's delicate new English translation of this wonderful chil...
In Travelling Daze Alan Dearling takes us on a nostalgic ride through ...

WINNER of the 2019 CWA Short Story Dagger: The Dummies' Guide to...