Fantasy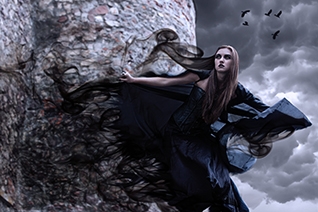 Deserted by his partner, Doug Carmichael grows increasingly paranoid a...

The Five Feathers by Janet Blackwell is a fantasy adventure for young ...

Storm Girl, an eco-thriller from Linda Nicklin, is set in a dystopian ...
Fourth book in the Sci-Fi Shadeward series, Expiation by Drew Wagar, f...

In Jack Mann's science fiction epic, Gravity's Arrow, 12-y...

Third book in the Sci-Fi Shadeward series, Enervation by Drew Wagar, c...
Created from the best and brightest of our Fire and Ice competition en...

Mistake follows mistake, but the despotic leader is determined to carr...

Wise woman, Ivdulon, finally discovers how the world is in danger, but...