Fantasy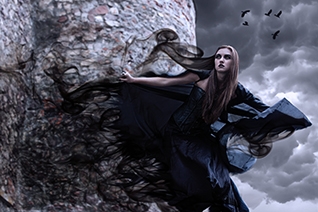 When a misjudged omen undermines a tyrant's rule, how will he en...

The Five Feathers by Janet Blackwell is a fantasy adventure for young ...

When something wakes Megan early, she wonders if she's dreaming. In fa...
Ruby Davis, a young bootlegger, isn't worried about the big-city men m...

Six random strangers escape drowning, against the odds, when their shi...

James Flynn's story of Captain Theo is an adventure on the high seas a...
Deserted by his partner, Doug Carmichael grows increasingly paranoid a...

The Defiant Spark by Annie Percik, a fantasy novel, set in a contempor...

Storm Girl, an eco-thriller from Linda Nicklin, is set in a dystopian ...