Humour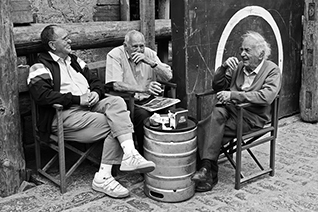 Killing O'Carolan, a Mark Fairley mystery, follows the reluctant...

Simon Fisher-Becker is a natural raconteur who has performed his one-m...

Surreal fantasy from Mark P Henderson. The Cat of Doom sees a cast ass...
Simon Fisher-Becker is a stalwart of stage and screen and recently fou...

Coming soon... "Dale Neal has a gift with words and a fresh way...

Mark Henderson's novel, The Engklimastat ("that which prev...
Rory Redman's exploits might drive his contemporaries to rage an...

George Murphy is a performance storyteller who began writing and perfo...

In the beginning was the Word, and the Word was Aardvark. So begins Ma...