Our Books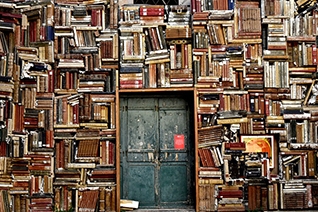 Fantastic Books Publishing isn't just an optimistic name, we genuinely believe that we have chosen the most Fantastic Books from our incoming submissions.
Have a browse of our collection and we hope you'll agree.
Our dream is that one day old, yellowing (or fizzling in the case of ebooks) copies of our books will be passed from one generation to another for many years to come.

Welcome to the Fantastic Books collection.
Arcadia is where all is tranquil, balanced and harmonious. Aidan Hamil...

Sex, sport and alcohol are why Nick Blaketon escaped to college, but w...

Book 2 in the Torc of Moonlight trilogy ...an enthr...
From initial idea, through the story itself, to a commentary explainin...

Buried Deep is Crime Dagger winner Penny Grubb's 5th book in her...

When a misjudged omen undermines a tyrant's rule, how will he en...
Private Investigator Annie finds herself tangled in a complex case whi...

Annie faces an impossible decision and embarks on a journey in search ...

Where There's Smoke is the fourth novel in Penny Grubb's Annie Raymond...