Our Books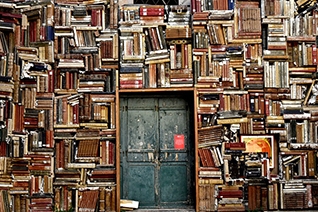 Fantastic Books Publishing isn't just an optimistic name, we genuinely believe that we have chosen the most Fantastic Books from our incoming submissions.
Have a browse of our collection and we hope you'll agree.
Our dream is that one day old, yellowing (or fizzling in the case of ebooks) copies of our books will be passed from one generation to another for many years to come.

Welcome to the Fantastic Books collection.
A dark psychological thriller that will hold the reader in its grip fr...

How do you win a high-stakes game when you don't even know you're bein...

Disturbing, atmospheric suspense novel from the author of Only Darknes...
Hamun and Giben are two characters created by the late Alan Wakeman. T...

Dark, edgy and unbearably tense, this extraordinarily accomplished fir...

Private Investigator Annie finds herself tangled in a complex case whi...
When a misjudged omen undermines a tyrant's rule, how will he en...

Miranda is a young tutor in an Art college in London. She is dedicated...

Treachery and deceit coincides with passion when a woman is found dead...