Our Books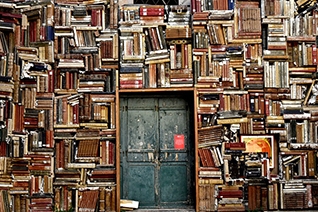 Fantastic Books Publishing isn't just an optimistic name, we genuinely believe that we have chosen the most Fantastic Books from our incoming submissions.
Have a browse of our collection and we hope you'll agree.
Our dream is that one day old, yellowing (or fizzling in the case of ebooks) copies of our books will be passed from one generation to another for many years to come.

Welcome to the Fantastic Books collection.
Written by Gabi Grubb and Daniel Grubb. Feed an army with eas...

Written by Gabi Grubb and Daniel Grubb. A book of wonderful c...

Back by popular demand, Fantastic Breads 2 is the follow-on to Gabi Gr...
Faith is a celebration of life and of the lives of loved ones lost...

Sex, sport and alcohol are why Nick Blaketon escaped to college, but w...

Book 2 in the Torc of Moonlight trilogy ...an enthr...
Opening Doors by Penny Grubb is a Fantabble audio short. It is expertl...

Arcadia is where all is tranquil, balanced and harmonious. Aidan Hamil...

A dark psychological thriller that will hold the reader in its grip fr...