#WritersInLockdown Alan Combes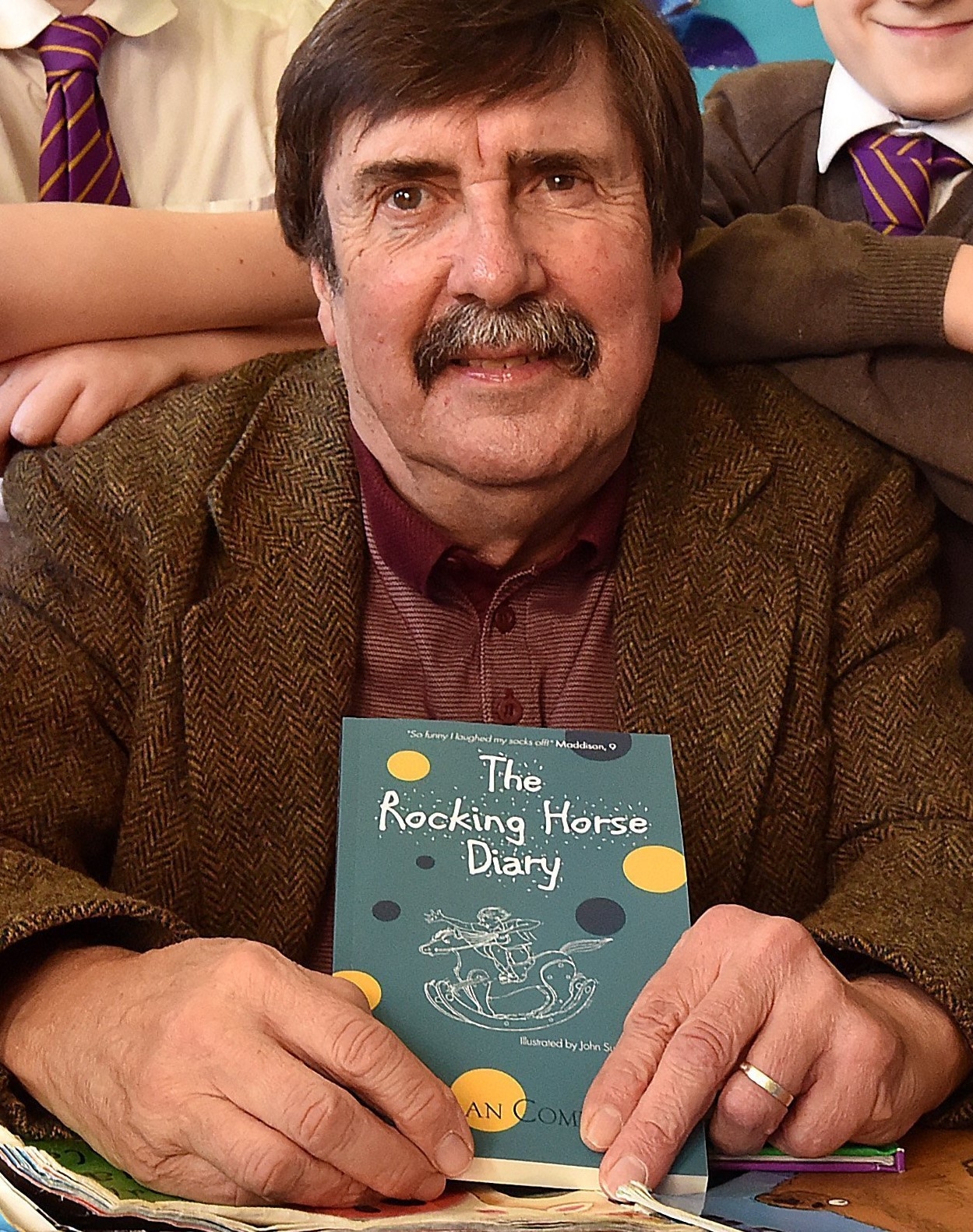 Today's #writerinlockdown ALAN COMBES #amwriting #amediting #lockdown #lockdownUK
Between 1999 and 2010 I worked as a football match reporter for the Sunday Times.
I was also working as a supply teacher in the week. It was not a huge leap to realise that a number of the less motivated boys (and a few girls) never bothered with books, but could be tempted to read anything about football.
I started off with an idea based on a lad I was then teaching who had been offered trials by Manchester United.
Using his experiences as a base I wrote 'United Here I Come' and sent the script to Barrington Stoke, an Edinburgh-based company that specialises in publishing books for reluctant and challenged readers. This book has earned me a substantial royalty over the years and is still doing so. Google it on Amazon or Barrington Stoke's own website.
The follow-up 'City Boy' was favourably reviewed by the Daily Telegraph when they did a feature on books for problem readers. The rights were bought up for an Arabic translation and that book too is still making a decent loyalty.
'Red Card' was based on a teenage girl who took to refereeing youth football and has to face up to sexist attitudes from the boys she encountered. Rights to this were bought up by a Swedish publisher.
So here I am now at Fantastic Books, redrafting a much lengthier story aimed at the teenage market. I'm working on it throughout the lockdown and I'm road testing it with people like my window cleaner (who loves doing my windows because he knows a good chat about football is likely). I'm thinking hard about promoting the book once it's in print (which Fantastic tells me should be by the year end).
I'm also reading voraciously with one target being the completion of the Hilary Mantel trilogy before the year's out.
I am writing a haiku for each day of 2020 and hope to submit to a poetry publisher in 2021 under the working title 'Haikus for the Plague Year'.
On top of that I'm redrafting a friend's diary about the murder of his daughter while she was backpacking in Australia. The diary is already in print as a self-published work but he's well aware of its grammatical and stylistic shortcomings. He's paying me to do a complete rewrite.
My book for children The Rocking Horse Diary was published by Fantastic Books last December.
https://getbook.at/TheRockingHorseDiary