The Hammers of Slough - Origins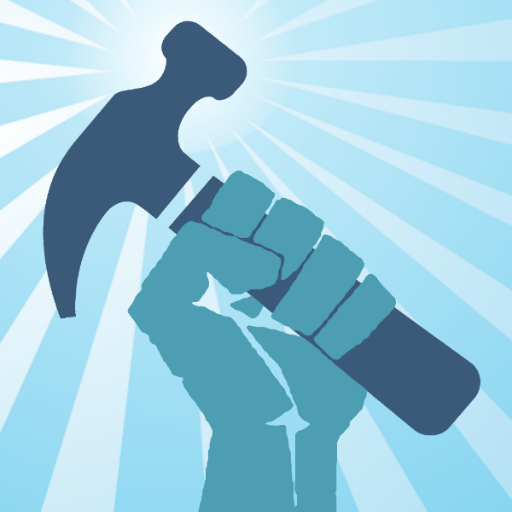 Slough? Why Slough? And as a supplementary, why the Hammers? We'll let Kate tell you in her own words:

The Hammers of Slough creation story by Kate Russell

"I may not have gone where I intended to go, but I think I have ended up where I needed to be." (The Long Dark Tea-Time of the Soul)

In December 2012 I launched a crowd funding campaign on Kickstarter, to finance the purchase of a writers pack on the Elite Dangerous Kickstarter that was running at the same time. This much you probably know if you're a Fantastic Books fiction fan. A lot of the writers pack licenses were funded on Kickstarter due to the tremendous enthusiasm and generosity of the game's long term fans - perhaps in part because they had waited 21 years for a sequel in the Elite franchise so had money to burn when it finally arrived? Fantastic Books ended up publishing a lot of these stories and have continued to give fans of the series a place to enjoy and share their love of all things Elite and sci-fi.

So, this much you know, and my story was based around a planet called Slough. But why call it Slough? If you've read the author's note in my published tome you will have understood:

"I was once cornered by a disciple of the Church of Scientology in a shopping centre in Slough. It was a rainy, Tuesday afternoon and his strategy to tempt me into the fold of the religion was to make me realise how rubbish and unfulfilled my life was. The short interview with the weasel-faced man, conducted under the shelter of a Greggs Bakery doorway with the smell of fresh sausage rolls wafting around my face made me realise two things: I have a pretty awesome life, and I never want to go back to Slough."

For me, the planet 'Slough' represented the perfect setting for my hapless protagonist's catalogue of mundane disasters to begin. It was dull, dragged your mind and spirit down and you would only ever go there if you were sent there - hence Slough (the planet) was a celestial rock with a 1.5G gravity and a noxious atmosphere and was primarily used as a hard labour prison.

If I'm being 100% honest though, one of the main attractions of naming my planet Slough was that I could call the space station orbiting it 'Slough Orbital', which is an actual ring road around the physical town. This amused me. It had to be done.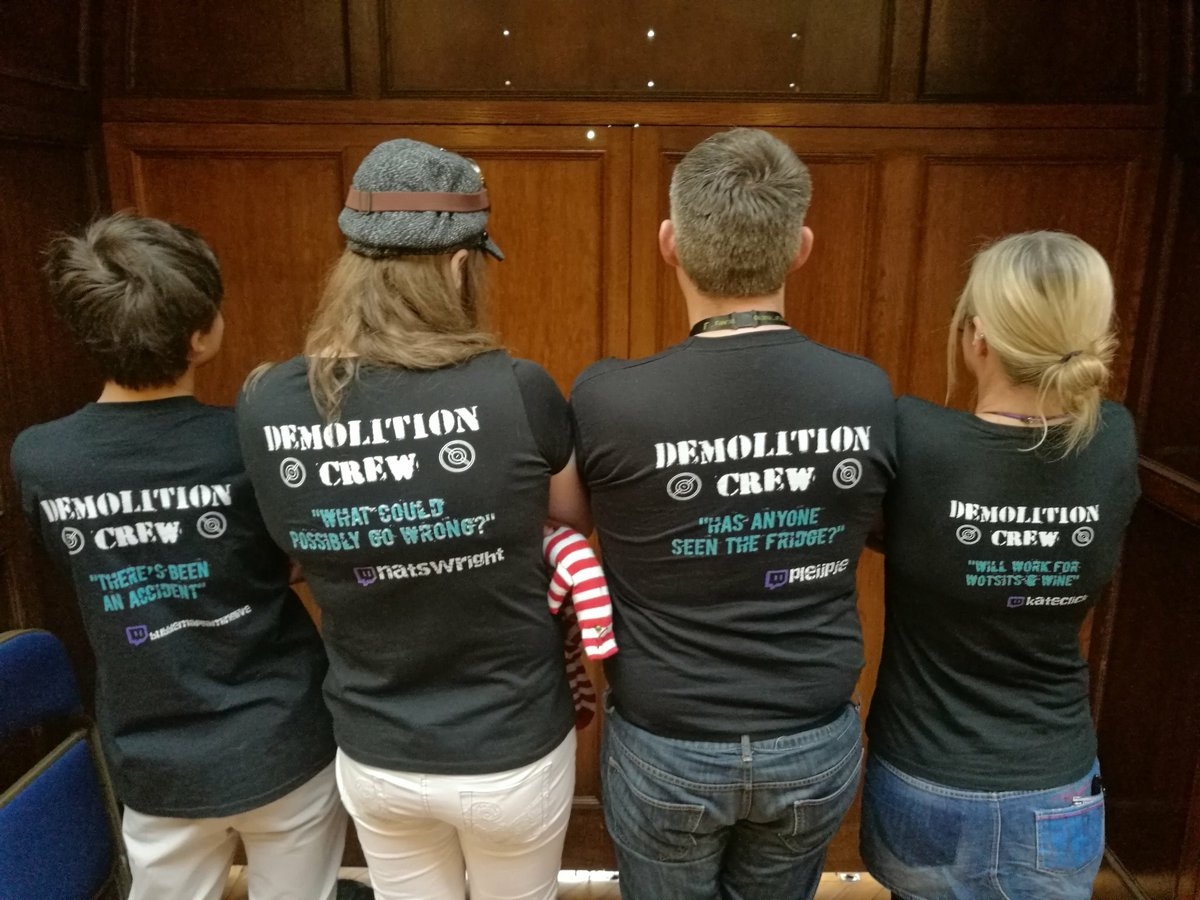 Two years later when the game had launched and my book was out in the wild and receiving the kind of complimentary reviews that made feel a heady mixture of delight, humility and downright relief, I decided to begin my career in the game with a 14 day charity stream in support of Special Effect. The event was a huge success, raising over £7,000, and it gathered around me the most incredibly diverse and amazing group of friends, most of whom still frequent my streams and support me in pretty much anything I turn my hand to (for which I am again humbled and extremely grateful).

We became an in-game group, who flew together from our home planet, Slough, the naming of which was another benefit of claiming the writers pack from Frontier Developments. But we were not to become 'The Hammers of Slough' for a further year.

So why the Hammers?

This part of the story is a little more random. One of my very best friends in the world is an amazing streamer who is passionate and insightful (and very funny) on many current issues, and he has a way with words I have coined his 'battering ram of eloquence'.

I can't remember exactly when it was, but it must have been mid-way through 2016, he said he was making a road trip to visit some of his friends in the south and suggested we make a pilgrimage to Slough, to track down the Gregg's bakery where the seed was originally sewn. I jumped at the chance - I hadn't been back to Slough since that encounter with the scientology hawker, which must have been in 1991 or so. I was interested to see if the town had changed and if it was still as depressing as it had been all those years ago.

So, MahdDogg picked me up one Saturday morning and off we headed around the M25 and then onto the M4. As we drove into the town we played the Rickey Gervais parody song 'Slough' on the stereo, and MahdDogg screamed obscenities at the confusing traffic management system.

We parked up in a multi-storey carpark attached to the shopping centre and followed the Google maps pointer to the fabled Gregg's bakery where it all began. Thank goodness for Google maps too as (somewhat predictably) everything had changed in the 25 years since my last visit. The one thing that hadn't changed though was the overbearingly grey and depressing ambience of the place. I apologise if Slough is your childhood home, but everyone I have met who knows the place feels the same way, so my apology is probably unnecessary.

We enjoyed a warm and lovely sausage roll sitting outside the bakery.

That was it. Our pilgrimage was done. And despite the perilous 90 minute car journey there, it took all of 10 minutes to polish off the sausage rolls. It felt like a bit of an anti-climax.

So we decided to go shopping, in search of a souvenir to mark this epic adventure.

If you've ever been shopping in Slough you will already know, there is naff all of any worth to buy! We traipsed around the shops, mostly filled with garish shiny Indian trinkets for some strange reason. We bought an ice-cream from a vendor who was apparently so pleased or shocked to have some customers she overloaded our cones almost to the point of structural collapse (probably the best and maybe the only reason to ever go back to Slough), then sauntered into a cheap and tacky gift shop that rather incongruously stocked a large range of London souvenirs. But in the bargain bin in the middle of the shop we spotted something of interest; an assortment of giant inflatable tools and weapons.

MahdDogg wanted to buy a gift for his son so picked out a blow up sword, but my hand was inexorable drawn to the large ballooning hammer. Outside a spirit of hijinks prevailed - as one might expect when you put inflatable weapons in the hands of two big kids in a town where nobody knows them. I ended up chasing MahdDogg through the multi-story carpark, filming the hammer from a first person perspective and streaming it on Periscope to the web.

And thus was created…. The Hammers of Slough.

Although principally an in-game group, the Hammers of Slough have a regular annual meet-up in real life at FantastiCon and are usually involved in some sort of shenanigans at the event.