Hull Comic Con is here again!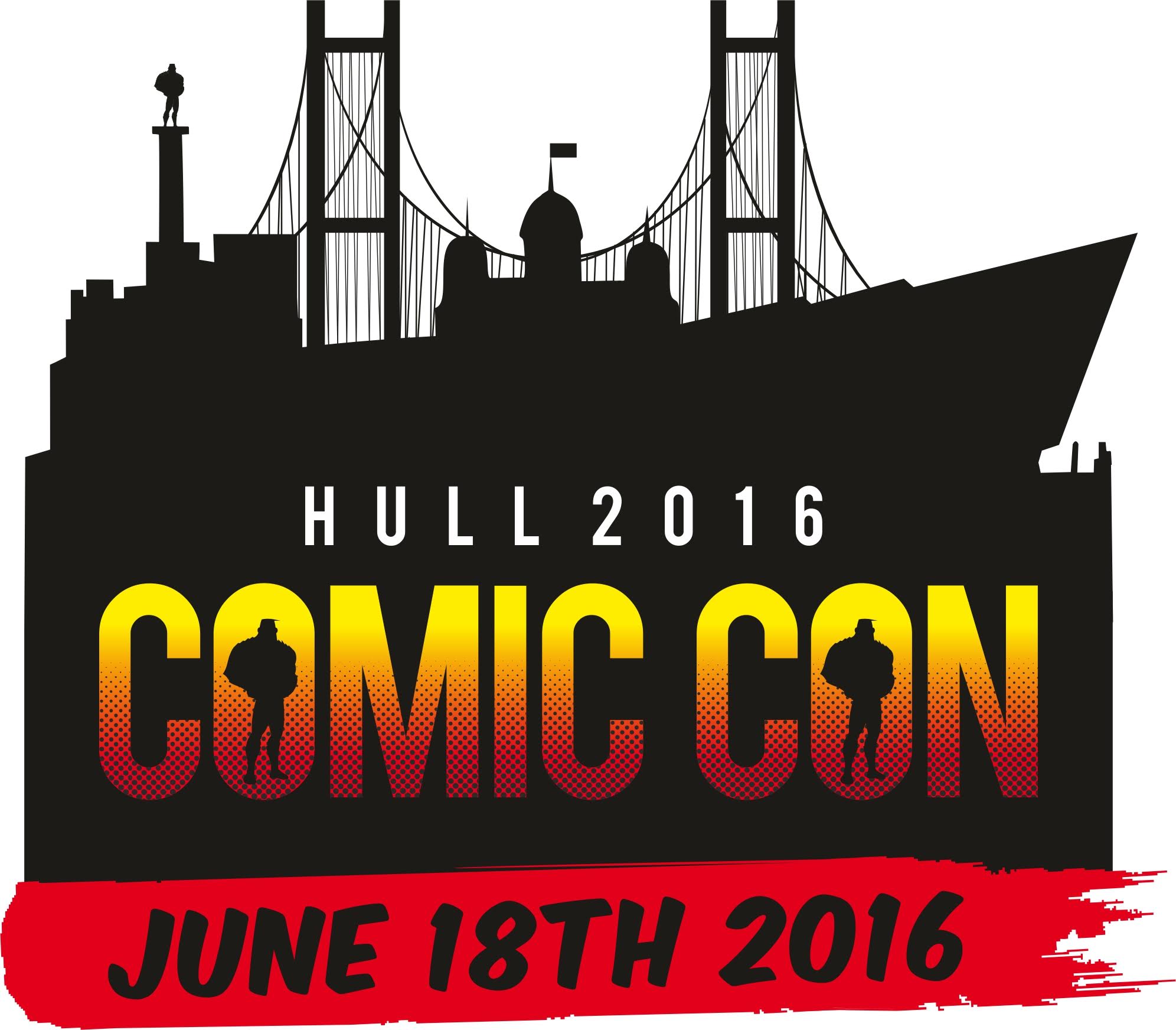 Hull Comic Con is a veritable smorgasbord of geeky activity with everything from cosplay, gaming, TV and movie stars, author readings, signings, tech and all manner of geekery across a full day and night of convention awesomeness.
It is an inspiration to smaller conventions like our very own FantastiCon (26th and 27th November this year... save the date). The main reason we have decided to spotlight Hull Comic Con over the larger conventions in the area is because of the ethos that surrounds it. Hull Comic Con is designed from the ground up to be an amazing experience for everyone who visits. The focus is on 'doing' and taking part rather than millions of trader tables and nothing else. For this reason, we salute the District 14 Events team and wish them every success.

Here's what you can expect.

The organiser Steve Bowman, his sister Claire Jacklin and nephew Kieran Bowman-Inch and a passionate team of Jedi volunteers, plan the con a full year in advance and now everything is in place for a bigger, better and more Fantastic convention than ever before.
The convention is on the 18th June this year and runs from 10am until 6pm... unless of course you have a ticket for the after party that is!

The event is held at the 'Asylum' night club on the Hull University Union on Cottingham road and this year will spread its wings across all three floors allowing for three times more excitement and activity than last year (which was amazing).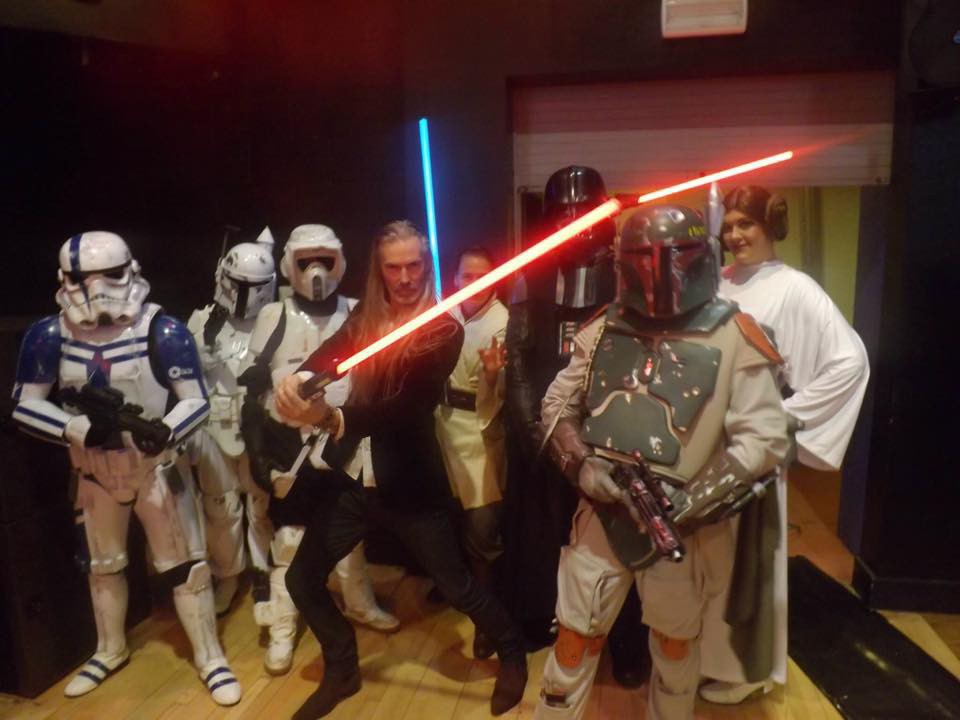 The image above shows some of the wonderful cosplayers from last year being schooled in the art of the light sabre by Harry Potter star and Hull Legend Jon Campling.
Among the Fantastic added extras this year is a Scare Maze!

Our CEO Dan will be there manning a table of Fantastic books, audiobook USB cards and budget VR headsets for those of you with a smart phone (and at only £5 they're a real bargain so go and grab one while stocks last).

Our very own Kate Russell will be coming along too and will be wowing guests with one of her famous augmented book readings (with full AV accompaniment) from her infamous 'chapter seven'. This is NOT to be missed.

Another Fantastic Books star, Simon Fisher-Becker, will be at the convention giving his wonderful one-man show 'My Dalek has Another Puncture'. Hilarious, touching and informative, this show has been around the world and it's a real pleasure to see it doing so well here in the UK too. Now, thanks to the District 14 Events team, you can see it live!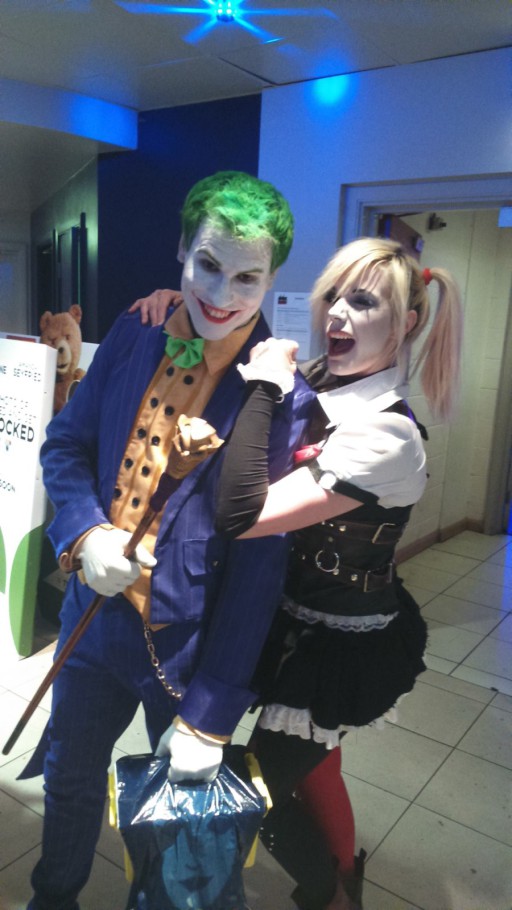 If you're lucky, you might just spot Hull Harley-Quinn and Jimcredible too!

So if you're a fan of autographs, pictures with the stars, gaming, authors, cosplay or simply messing around with friendly, like-minded geeky types then this is the convention for you!

Go and check out all the activities and guest stars on the Hull Comic Con website as there are far too many for just one blog though Norman Lovett (Holly from Red Dwarf) and Trev and Simon (of Strangeness in Space fame) are two of dozens of great names available to sign your memorabilia and have a fun photoshoot with.

Grab your tickets online (just £6 for adults and £3 for children over 5 - Under 5s are free) or pay just £1 more on the door. Photoshoot tickets should be bought in advance. Oh, and don't forget to get your after party tickets too. As the whole event is held in a nightclub, it's guaranteed to be Fantastic!

Last year's event was a real blast and, thanks to the hard work and dedication of Steve Bowman and the District 14 Events team, this year is shaping up to be bigger and better than ever.

See you all at Hull Comic Con!

Just Imagine (the awesome fun)