Ulla Susimetsä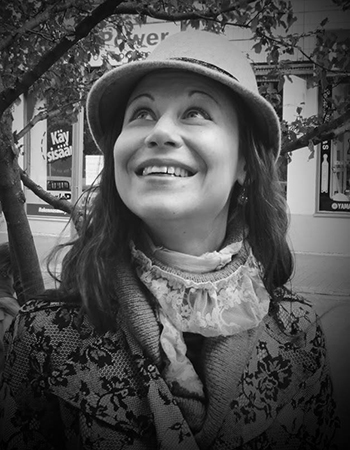 Ulla is a Finnish writer, published in anthologies and magazines. She authored one of the stories in Tales from the Frontier, the authorised anthology set in the universe of Elite: Dangerous as well as being a prize winner in our 2014 science fiction competition. When she's not reading or eating chocolate, she's wielding her Viking sword or wrestling with words – writing or translating.
Learn more about Ulla on her blog.
Ulla won third prize in the FANTASTIC PURE SCIENCE FICTION ANTHOLOGY 2016 with her intelligent and thought provoking 'If we start killing'. She also appears in our 666 horror anthology with a story she co-authored with her husband, Marko.
Written by Chris Booker, Darren Grey, Tim Gayda, Allen Farr, Lisa Wolf...

Synthesis is a gripping science fiction anthology featuring establishe...

The 666 horror anthology comprises stories of exactly 666 words and in...