Synthesis Competition
PURE SCIENCE FICTION COMPETITION 2015
1st prize: Dying Star by Marko Susimetsa
2nd prize: Steampunk Striker by Pierre Le Gue
3rd prize: If We Start Killing by Ulla Susimetsa
Professional contributions from Drew Wagar, Stuart Aken and Boris Glikman
This competition was a little different because, after running the previous competitions, our CEO Dan decided to be a little selfish and put together a collection that he's been thinking about since he was a very small boy.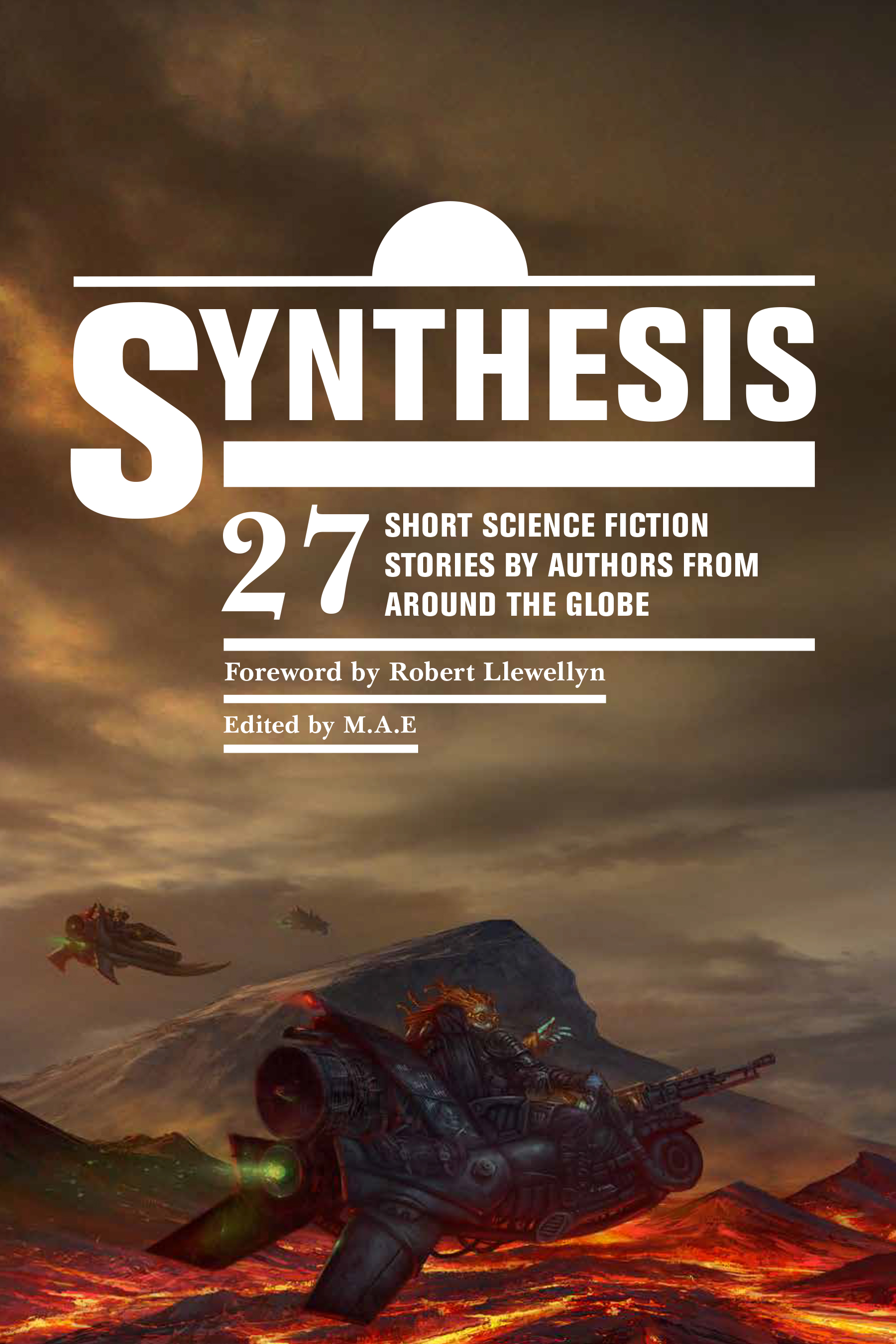 His love of science fiction in all its myriad forms can be traced back to a single, powerful moment in his childhood.
When he was 8 years old his grandmother, Margaret Kot, passed him a copy of Ray Bradbury's short science fiction collection 'The Golden Apples of the Sun'. It was a yellowed and well-thumbed copy that he still keeps in his office to this day, 30 years on.
Since then, Dan has always wanted to release something special into the world; something that would have the same effect on others as that collection did on him. Ray Bradbury's collection isn't for the faint of heart either, it contains death and destruction on a planetary scale!
This is Synthesis, a collection of short science fiction stories by a collection of authors from all over the world, much like Fusion. However, unlike Fusion this collection is pure short science fiction and has been put together to show the sheer extent to which the science fiction genre can be stretched.
The first story is by professional author, artist, filmmaker and philosopher Boris Glikman. Within a few words it quickly changes into something not usually seen in a science fiction story, focussing our attention on the absurd. We shall say no more for fear of spoiling the story beyond that it can be read in its entirety on Amazon right now, along with the first three stories in the collection and a rather special foreword.
As this is a very special edition to the publishing house's list, and is dedicated to the memory of Granny Margaret, we needed someone who affords a certain amount of respect in the genre to read the collection and create a foreword for the work.
Enter Robert Llewellyn. Robert is probably best known for his work on UK classic space comedy Red Dwarf, for which during the punishing filming schedule he took time out to read the collection and write the foreword. Robert is a long standing television presenter fronting such classic and enduring shows as Scrapheap Challenge and the wonderful How Do They Do It?
He is also an amazing author and has written many books that skirt the line between fantasy and dystopia in a very impressive and able fashion whilst using time travel to highlight some of the terrifying issues we will all soon be facing thanks to our mistreatment of the Earth. We heartily recommend his 'News from...' series which can be found by simply searching for Robert on Amazon and Goodreads.
Thanks must also go to cover designer Heather Murphy for expertly capturing the look of the sci-fi collections of old and to Spanish artist Alvaro Escudero for his amazing artwork.
Sales of this anthology provide an ongoing donation to the Freedom from Torture charity.
Synthesis is a gripping science fiction anthology featuring establishe...