Stuart Aken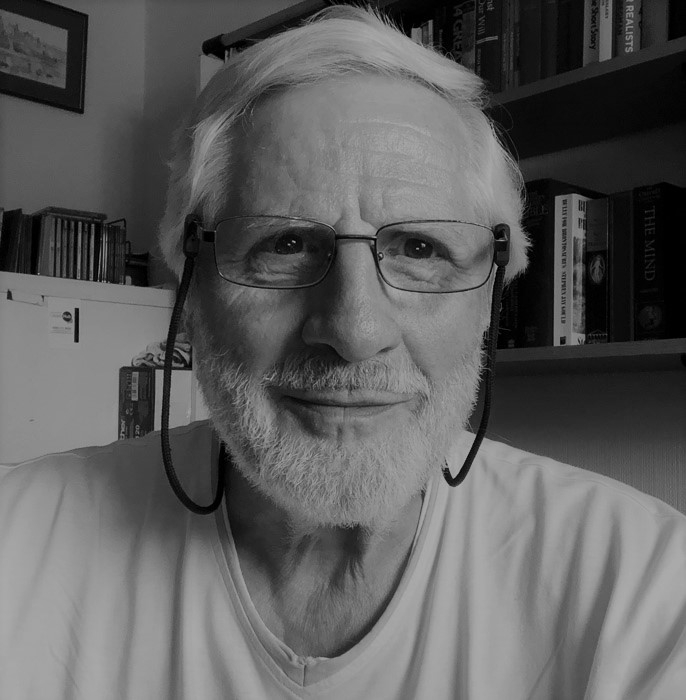 Stuart Aken counts himself lucky to be a writer. 'What other job allows you to daydream, record your personal thoughts, make stuff up and then deliver it to the public?' He finds the idea of genre too limiting to stick to one particular type of story, so writes his tales first and then looks for the label that most closely matches. He's written romance, science fiction, horror, literary, fantasy, erotica, thriller and refuses to be pigeonholed.

Writing without pre-planned plots, he composes text on the fly, sometimes sitting down with no idea in his head and turning out a short story in an hour or two of concentrated key-thumping. Character is his driving force and he loves to get to know his players before he places them in challenging situations, allowing them to determine where the story goes. But he also loves the vicarious adventure that's possible via writing; living several different lives through those of his characters. Emotionally, he says, the empathetic use of imagination can be very demanding. But it's such a satisfying way to create.

Until recently, he lived in a small market town in the centre of a rural part of East Yorkshire (England) with his wife, Valerie, who acts as a beta reader. Their daughter, Kate, lately out of university and back from a trip to New Zealand and Australia, is working to save up for a return.

He and Valerie now live in the Forest of Dean. The surrounding countryside provides opportunities for peaceful walks during which he allows his mind to wander and develop ideas.
Stuart has been an invited contributor to several of our anthologies including those that emerged from our Sci-Fi Fusion competiton, our 666 Horror competition and our Sci-Fan Fire and Ice competition.
Find out more about Stuart on his website.
Created from the best and brightest of our Fire and Ice competition en...

As the Prime Renegade plans the disabling of automatic systems that su...

A collection of 25 stories of fantasy and science fiction from around ...
In his science-fiction novel, Blood Red Dust, Stuart Aken sets the deb...

The 666 horror anthology comprises stories of exactly 666 words and in...

When a misjudged omen undermines a tyrant's rule, how will he en...
Mistake follows mistake, but the despotic leader is determined to carr...

Wise woman, Ivdulon, finally discovers how the world is in danger, but...

War Over Dust is the second in Stuart Aken's Generation Mars ser...