Maureen Duffy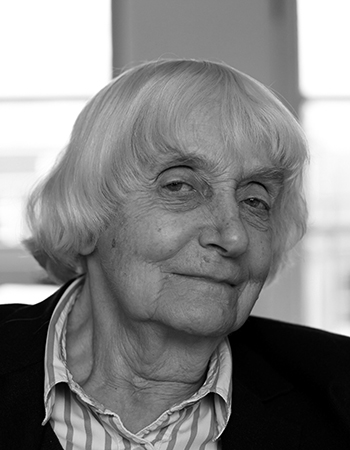 Maureen was born in 1933 in Worthing, Sussex and is an acclaimed contemporary British poet, playwright and novelist. She has also published a literary biography of Aphra Behn, and The Erotic World of Faery a book-length study of eroticism in faery fantasy literature.
After a tough childhood, she took her degree in English from King's College London. She went on to be a schoolteacher from 1956 to 1961, and edited three editions of a poetry magazine called the sixties. She then turned to writing full-time as a poet and playwright after being commissioned to produce a screenplay by Granada Television.
Her first novel, written at the suggestion of a publisher, That's How It Was (1962), was published to great acclaim.
Her first openly lesbian novel was The Microcosm (1966), set in the famous lesbian Gateways Club in London.
Maureen judged our Motherland poetry competition and contributed a poem to the subsequent anthology.
Maureen Duffy, acclaimed modern poet, is the star of Ours, a motherlan...