Drew Wagar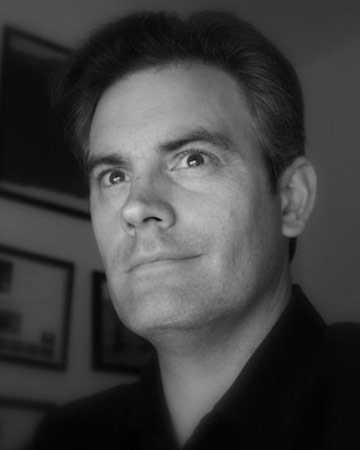 Drew Wagar was born in Canada in 1970, but has lived in the UK since 1972. He was educated at the university of Brighton where he studied Computer Science.

He published his first novel, Torn, in 2011 and followed this up with contributions to the Fusion anthology in 2012.

Drew ran a controversial but highly successful 'Kickstarter' in late 2012 allowing him to write one of the official novels set in the universe of Elite:Dangerous by Frontier Developments. This book, Elite: Reclamation was published by us in 2014. Its sequel, 'Premonition' was edited by the Fantastic Books Team and published by Frontier Developments.
A very special Elite: Dangerous short work is 'Michael's Story', a free downloadable official story set in the Elite: Dangerous universe. It is available as both an audiobook and ebook and is available via Drew's author blog. Please read the inspirational story behind the creation of this book and donate to Cancer Research UK if you are able. Thank you.

Drew is currently working on a wholly original SF series called the Shadeward Saga. The first instalment, Shadeward: Emanation, was launched at Fantasticon, 2015. The second instalment, Shadeward: Exoneration, at FantastiCon 2016. The third, Shadeward: Enervation, launched at FantastiCon 2019 and the audio version of book 1, read by the author, is available from Audible soon. Here is a trailer for the series created by Ramon Marett.
In addition, Drew has written an official novel to accompany the game Lords of Midnight, launched at FantastiCon 2018, and another official Elite: Dangerous book, Elite Dangerous: Premonition.
Drew first joined Fantastic Books as an entrant to our inaugural Sci-Fi short story competition, where his entry was deemed good enough for the anthology. Since then, Drew has become one of our best-selling authors and we invited him to contribute a professional entry to the anthology for our Sci-Fi Synthesis competition.
Learn more about Drew on his website.
Written by Drew Wagar under official license from the creators of, and...

AUDIO version out now! A world of eternal day and everlasting night, ...

AUDIO coming soon! Second book in the Sci-Fi Shadeward series, Exonera...
Synthesis is a gripping science fiction anthology featuring establishe...

A collection of 25 stories of fantasy and science fiction from around ...

Do you want dawn ... ? Drew Wagar's epic fantasy, The Lords o...
Third book in the Sci-Fi Shadeward series, Enervation by Drew Wagar, c...

"Michael's story" was written for Michael Holyland, ...

Fourth book in the Sci-Fi Shadeward series, Expiation by Drew Wagar, f...