Drew Wagar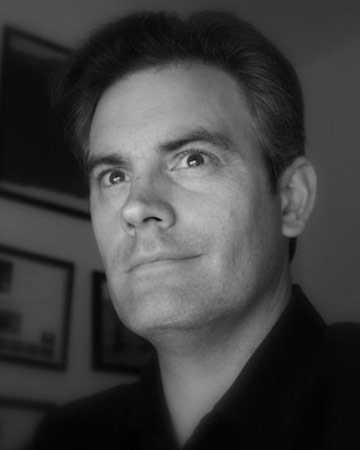 Drew Wagar was born in Canada in 1970, but has lived in the UK since 1972. He was educated at the university of Brighton where he studied Computer Science.

Drew published his first novel, Torn, in 2011 and followed this up with contributions to the Fusion anthology in 2012.

Drew ran a controversial but highly successful 'Kickstarter' in late 2012 allowing him to write one of the official novels set in the universe of Elite:Dangerous by Frontier Developments. This book, Elite: Reclamation was published in 2014 by Fantastic Books Publishing.

Drew is currently working on a wholly original SF series called the Shadeward Saga. The first instalment, Shadeward: Emanation, was launched at Fantasticon, 2015. The second instalment, Shadeward: Exoneration, at FantastiCon 2016. The third is well on its way, as is an official novel to accompany the game Lords of Midnight and another official Elite: Dangerous book, Elite Dangerous: Premonition.
Learn more about Drew on his website.
Written by Drew Wagar under official license from the creators of, and...

A world of eternal day and everlasting night, burning deserts and froz...

Second book in the Sci-Fi Shadeward series, Exoneration by Drew Wagar,...
Synthesis is a gripping science fiction anthology featuring establishe...

A collection of 25 stories of fantasy and science fiction from around ...

The official novelisation of the Lords of Midnight. Working title - Th...