Our Books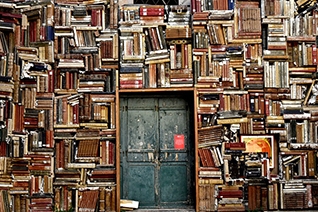 Fantastic Books Publishing isn't just an optimistic name, we genuinely believe that we have chosen the most Fantastic Books from our incoming submissions.
Have a browse of our collection and we hope you'll agree.
Our dream is that one day old, yellowing (or fizzling in the case of ebooks) copies of our books will be passed from one generation to another for many years to come.

Welcome to the Fantastic Books collection.
Coming soon... Mark Henderson's novel, The Engklimastat ("that which ...

Makeover by Barbara Lorna Hudson is a sharply observed and hard-hittin...
Coming soon ... Third book in the Sci-Fi Shadeward series, Enervation...

Coming soon ... The Triple Goddess is a fantasy extravaganza that mix...

Coming soon ... In The Day Jack Sacked His Therapist, Marie Gameson g...
Preparing for Higher Education Study aims to support students starting...

"Michael's story" was written for Michael Holyland, ...