Horror Competition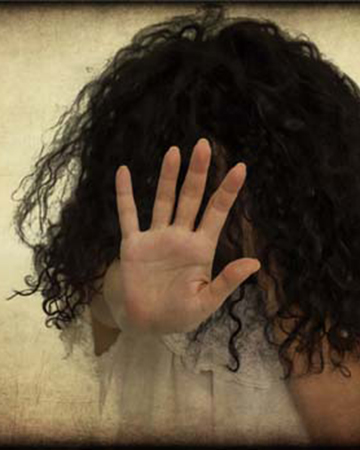 HORROR FANTABBLE COMPETITION 2016
The cash prize winners

1st place: What's That Sniffing at my Window in the Middle of the Night by Rose Thurlbeck
2nd place: Loft Conversion by Denise Hayes
3rd place: The Perfect Family by Kester Park
Highly commended

Headhunted by John Hoggard
The Number Of The Beast by Celia Coyne
What the judges had to say
Shudder... a veritable horrorfest of an in-tray to wade through. We weren't sure we would get out the other side without needing therapy. Seriously, there were some ingenious tales and twists. And all crammed into exactly 666 words. Amazing! Our biggest challenge was in generating the long list. We each created our own long list and then compared. Then we did some rereading and discussing and added a few more. Then we whittled away at the long list, did some more rereading, had quite a lot of discussion, did even more rereading to make sure and then we had a shortlist. From the shortlist we intended whittling down to the final three, but in fact we ended up with more so we read them all again and whittled our way closer to our goal. And then we sat down for a final time to read through our short shortlist, to rank them and see where we were. It turned out we were all in agreement on the winners and also that we had another couple that were very close, which is when we decided to slip in a couple of highly commendeds. And once everything was agreed we finally got to know who we had awarded the prizes to. So big congratulations to Rose Thurlbeck, Denise Hayes and Kester Park and thank you all for an entertaining week's reading. We're looking forward to the anthology.
Annie & the judging team
What the editors had to say
AAAAGH! Just aaagh! We don't care about the unfolding horror, the terrifying events, the scary scenarios. What we care about are typos, missing words, inadvertent ambiguities and anything else that makes a story of 666 words lose its length. It's our job to polish these gems to literary perfection. Can you imagine the anguish in the editorial cells? Spurious words popped up, gaps opened from a carelessly missed word or two and had to be filled, and the word count shifted. 666 shrank to 665 ... 664 ... shot up again to 670 ... 671. What a nightmare! Nothing will console us and calm our jangled nerves but a stunningly successful anthology of terrifying tales.
MAE and her long-suffering team
The professional contributions
Number Thirteen by Linda Acaster
Ouija by Stuart Aken
Can This Day Possibly Get Any Worse by Regina Puckett
His Spectre by John Scotcher
Sales of the anthology from this competition will contribute to an ongoing charity donation to EDS-UK.
Shortlisted stories
A Prologue by Rose Thurlbeck
A Walk In The Wood by Mark P Henderson
Entombed by Ulla & Marko Susimetsa
Facing Up by Richard Dixon
Headhunted by John Hoggard
Loft Conversion by Denise Hayes
The In-Terror-Gator by Isla Sandford
The Number Of The Beast by Celia Coyne
The Perfect Family by Kester Park
The Pond by Denise Hayes
The Statue In The Playground by Darren Grey
The Sufferers by Jack Mann
Under The Fig Tree by Brad Greenwood
What's That Sniffing At My Window In The Middle Of The Night by Rose Thurlbeck
Longlisted stories
A Perfect Match by Denise Hayes
A Prologue by Rose Thurlbeck
A Walk In The Wood by Mark P Henderson
Assisted by Richard Dixon
Bad Vibrations At Stratisfest by Denise Hayes
Entombed by Ulla & Marko Susimetsa
Facing Up by Richard Dixon
From The Depths by Chris Chambers
Headhunted by John Hoggard
Jumping At Shadows by Jx Plant
Loft Conversion by Denise Hayes
Music at Full Moon by Melodie Trudeaux
Opening Doors by Penny Grubb
Parents Evening by CM Angus
The Gnome House by Fortune Selles
The In-Terror-Gator by Isla Sandford
The Needle And The Camel's Eye by Rose Thurlbeck
The Number Of The Beast by Celia Coyne
The Perfect Family by Kester Park
The Pond by Denise Hayes
The Sands of Time by Ann Bupryn
The Statue In The Playground by Darren Grey
The Sufferers by Jack Mann
Three Wishes Jack by Carmody Lanes
Under The Fig Tree by Brad Greenwood
What's That Sniffing At My Window In The Middle Of The Night by Rose Thurlbeck
#justimagine
The 666 horror anthology comprises stories of exactly 666 words and includes tales from Michael Brookes, Nathan Robinson, Linda Acaster, Stuart Aken, Regina Puckett and John Scotcher.

Learn More