Simon Fisher Becker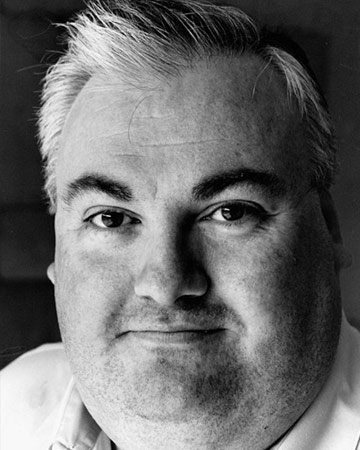 A versatile character actor, Simon Fisher-Becker's work has covered a wide spectrum, from Shakespeare to pantomime, film, television, radio and theatre.

He was born at Paddington General Hospital and raised by his grandparents in Ruislip. He left school after A-levels and joined the Civil Service, while taking a degree in Business Administration. He then attended Drama College. Denholm Elliott was his mentor.

He was a committee member of 'Actors and Writers London', previously Hammersmith Actors and Writers Group -- HAWG, of which he was chair from 2000 to 2004, and is a co-founder of the 'Tilt-Yard Theatre Company' which presents new writing and adaptations of established classics.

In March 2009, Fisher-Becker was a victim of crime - he was attacked at a petrol station by three youths and beaten badly. He was left with permanent damage to his spine (vertibrae C4-T2) and a damaged knee, which is why he now walks with a stick. The attack meant that he was still recovering from his injuries in December 2009 and therefore did not appear in Panto. As a result, he was available for the casting to play 'Dorium Maldovar' in Doctor Who.

Between 2013 and 2014 he collaborated with Benjamin Maio Mackay and the Preachrs Podcast. He recorded an interview with the Doctor Who podcast and recorded small segments for the various live sell out shows written by Benjamin. In 2014 he voiced Dorium Maldovar in Benjamin's touring comedy show "50 Years of Doctor Who: Preachrs Podcast Live 2!" which played Adelaide Fringe and Melbourne International Comedy Festival to great acclaim.

In 2014, Fisher-Becker joined Joanna Scanlan and Vicki Pepperdine in the comedy Puppy Love for the BBC.
Simon Fisher-Becker is a stalwart of stage and screen and recently fou...

Simon Fisher-Becker is a stalwart of stage and screen and recently fou...

Simon Fisher-Becker is a natural raconteur who has performed his one-m...