Kate Russell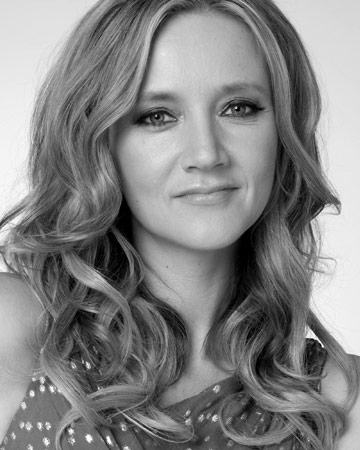 Kate Russell has been writing about technology, gaming and the Internet since 1995 and now appears weekly on BBC2 and BBC World News, reporting for technology programme Click. A regular expert on the sofa at ITV's Daybreak and various other TV and radio stations, she writes columns for National Geographic Traveller magazine and Web User magazine. Her first book 'Working the Cloud' is the ultimate collection of online tips, tricks and resources for small businesses, start-ups and entrepreneurs who want to get ahead online.

In 2014 Kate published her first novel – a science fiction story based (under official license) in the game world of Elite: Dangerous.
Her latest work is 'A Bookkeeper's Guide to Practical Sorcery', a young adult magical romp through the fictional town of Terratonia following the exploits of Henry Noble, DC and friends. It is available right now as e and hardback and a stunning audio version is arriving soon, read by Charles Collingwood (the voice of BBC Radio 4's Brian Aldridge from the Archers).
Find out more about Kate on her website.
Written by Kate Russell under official license from the creators of, and based in the vast universe of, the seminal space trading computer game Elite: Dangerous.

Commander Angel Rose, forced into a life of crime due to circumstances beyond her control, is determined to survive in the unforgiving void as a professional assassin.
Will she be forced into the ignominy of moving back in with her parents when her efforts fail to leave her with credit-earning blood on her hands?
After years of galactic travel, could Angel's destiny be to end up drinking cheap liquor in a bar in Slough…

10% of the proceeds of this book will be donated to Special Effect who have made it their mission to beat physical disability and allow everyone to enjoy playing video games.

4Gb USB Cards feature the cover artwork and all files are DRM-free meaning you can listen to them wherever you like. Audio version performed by Kate Russell and David Braben, music by Allen Stroud. A Radio Theatre Workshop production for Fantastic Books Audio. ACEO Collector card artwork created by Alice taylor from character profiles supplied and approved by the author.

Follow Kate on her website here: katerussell.co.uk


Learn More

Kate Russell's magnificent young adult adventure, The Bookkeepers Guide To Practical Sorcery, will make you laugh out loud and quail with fear. And it delivers such a matter-of-fact account of magical mechanics you'll be amazed you weren't taught it in school.

Learn More