Apeksha Harsh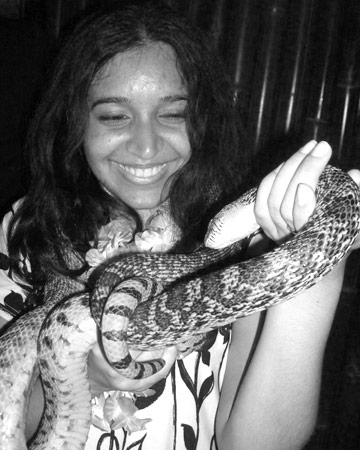 Apeksha describes herself as a keen poet and a fledgling storyteller. She takes her writing seriously, having studied the MA in Writing at Warwick, and also enjoys imparting the pleasures of writing to others. Apeksha's work landed in our laps when she chose to enter our Sci-Fi Fusion competition.

It's possible that Apeksha is unique amongst the Fusion anthology authors for having written opera.
A collection of 25 stories of fantasy and science fiction from around ...