Our Books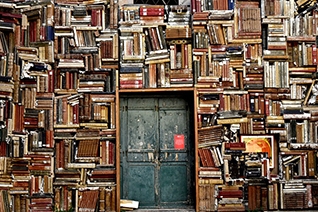 Fantastic Books Publishing isn't just an optimistic name, we genuinely believe that we have chosen the most Fantastic Books from our incoming submissions.
Have a browse of our collection and we hope you'll agree.
Our dream is that one day old, yellowing (or fizzling in the case of ebooks) copies of our books will be passed from one generation to another for many years to come.

Welcome to the Fantastic Books collection.
"Michael's story" was written for Michael Holyland, ...

Rory Redman's exploits might drive his contemporaries to rage an...

A collection of 25 stories of fantasy and science fiction from around ...
In Travelling Daze Alan Dearling takes us on a nostalgic ride through ...

Introducing: Fragments of Joy and Sorrow - Memoir of a reluctant ...

A children's short story anthology of 14 Fantastic stories that ...
AUDIO version coming soon. A really weird thing happens to 11 year o...

Simon Fisher-Becker is a stalwart of stage and screen and recently fou...

The 666 horror anthology comprises stories of exactly 666 words and in...