Stories Behind FantastiCon Quiz
PRIZE QUIZ - Stories Behind FantastiCon
This quiz directly supports the charities SPECIAL EFFECT and STACK UP. To enter you will need to make a direct donation to one of these charities.
SPECIAL EFFECT specializes in helping disabled people, specifically children, play video games, working with developers to makes their games accessible including through the creation of specialized game control devices.
STACK UP brings both veterans and civilian supporters together; recognising that PTSD, depression and emotional distress are a leading cause of isolation and suicide, they help US and Allied military service members to recover from traumatic physical and emotional injuries through a shared love of video gaming.
[We are also running a flash fiction competition to support these charities.]
THE QUIZ
The quiz comprises 20 questions about the FantastiCon convention. You do not need to have attended the convention to enter. All the answers can be found online, more details below. Entry fee for this quiz is a donation to either SPECIAL EFFECT or STACK UP – see the Entry Fees section for how to donate. We do not require a minimum donation for entry, give what you can. The amount of your donation will have no bearing on whether or not you win a prize.
Closing date: 14th February 2022
The 20 questions (listed below) relate to the Stories Behind FantastiCon that would usually be displayed on wall posters around the event. Because there is no physical event this year, the stories have been published online at https://medium.com/the-stories-behind-fantasticon.
You do not have to have a Medium subscription to read the stories, but note that Medium allows a maximum of 3 stories per month to be read without a subscription. Most of the answers can be found elsewhere, but the Stories Behind FantastiCon blog is the place to find them all together. The closing date for the competition allows ample time to read all the stories without subscribing. However, there is a wealth of diverse content on Medium and you might decide that the modest subscription fee is worth going for. Fantastic Books Publishing has no financial interest or ties to Medium.
Prizes
>> Correct entries will be put in a virtual hat. The first one drawn at random will win a prize donated by one of our sponsors - detail to be published here soon.
>> The entrants of the first 10 drawn at random will win an ebook and audiobook of their choice from the Fantastic Books Store.
Note: Please follow the instructions in the How to Enter section below.

How to Enter
Email entries only for this competition please.
The email subject line should be "FANTASTICON QUIZ 2021"
Send your email to: fbp-publicity@outlook.com
Your email should contain the following information in this order:
Your name:
Your email address:
Your chosen charity (either Special Effect or Stack Up):
Proof of your donation (this can be a screenshot or photograph of your donation receipt, which will allow us to calculate the total amount raised for each charity. Note: this will be removed from your entry prior to judging)
Quiz answers – please copy the questions from the Quiz Questions section at the end of this page and add them, with your answers, into the body of the email.
Entry Fee
All that we require is proof that you have donated to one of the two charities. For your convenience we have added donation buttons below. A copy or screenshot of the charity receipt will count as the fee for one entry into the competition.
Tip Jar (optional): the admin staff who are running this competition are doing so in their own time. If you would like to say thanks by buying them a muffin or a cuppa, please use the tip jar. Thank you.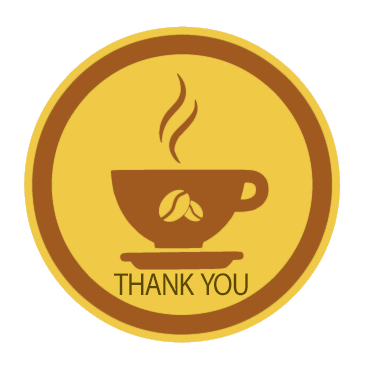 Quiz Questions
1. What is the name of the 'slim volume' that charts eight decades of a reluctant revolutionary's life?
2. Which artist designed the covers for Stuart Aken's Generation Mars series?
3. Which English city's horizon is shown in silhouette on the cover of Makeover by Barbara Lorna Hudson?
4. Name the 4-book series (written by an author who inadvertently courted controversy with his first Elite: Dangerous tie-in novel), from which a battle scene was played out live at FantastiCon 2015?
5. Which artist created the artwork for the children's anthology, AMUSEing Tales?
6. Who wrote the young adult fantasy novel that has half a feather more in its title than its cover art, which was created by artist Jolanta Dziok?
7. An action scene from which book was being played out at FantastiCon 2017 when a drone was almost cut in half by a sword?
8. Which organisation's news broadcast played unintentional host to a UFO sighting in Leeds – a 'spooky' 'airborne' encounter?
9. What is the name of the author of the short story that won the 2018 Crime Writers' Association Short Story Dagger?
10. Who are the husband and wife author duo whose work has appeared in Elite: Tales from the Frontier, the 666 horror anthology, the Synthesis Sci-Fi collection, and The Dummies' Guide to Serial Killing?
11. What is the name of the debut novel written by two brothers that amalgamates ancient archaeology and future science?
12. Who is the glider pilot behind Fantastic Books Publishing's longest anthology?
13. Which tattooist, designer and artist brought the Gorgon Queen to life?
14. What is the name of the poet, playwright and novelist who judged the Ours competition and contributed a poem to the anthology?
15. Which Red Dwarf crew member wrote a Foreword for one of Fantastic Books Publishing's anthologies?
16. What was the name of the black Labrador belonging to artist Ken Reah and author Danuta Reah?
17. As depicted by artist B Dziok in the artwork for The Gorgon's Loch, whose brew will you find cold, refreshing and health giving?
18. Which veteran peace protester and Quaker chaplain was interviewed by Danuta Kean for Mslexia magazine when her debut novel was launched?
19. Our 2021 charity anthology, unpublished at the time this quiz was launched, will be a collection from our 2019 fantasy horror competition, the artwork for which was provided as inspiration for competition entrants. What will this anthology be called?
20. How old is Maude, who sits centre stage with the stranded girls in one author's debut novel launched at FantastiCon 2018?